Vovsoft Universal License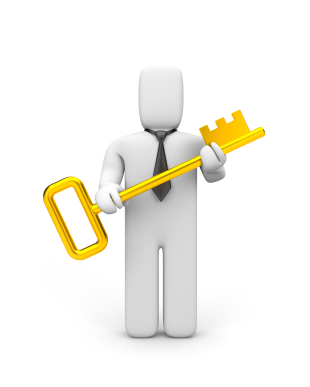 One key to rule them all!
At Vovsoft, we are trying to develop small but useful programs for the community. Universal License is a special license for users who say, Hey Vovsoft, keep up the good work!
It includes all programs, as well as all future updates. We initially created the Universal License for internal development purposes, then decided to let users have it too. A single license key will unlock all Vovsoft applications.
Your support enables us to improve our software and continue developing quality products in the future. If you like our software products or want to see new programs and features, please consider getting your Vovsoft Universal License key. Thank you!
Vovsoft Software List
●
VOVSOFT - Auto Change Screensavers
●
VOVSOFT - Auto Change Wallpapers
●
VOVSOFT - Batch URL Downloader
●
VOVSOFT - Blur Multiple Images
●
VOVSOFT - Broken Link Detector
●
VOVSOFT - Bulk Domain Appraisal
●
VOVSOFT - Collect URL
●
VOVSOFT - Convert Video to Audio
●
VOVSOFT - Copy Files Into Multiple Folders
●
VOVSOFT - CSV to VCF Converter
●
VOVSOFT - Daily Journal
●
VOVSOFT - Disk Benchmark
●
VOVSOFT - Domain Checker
●
VOVSOFT - Download Mailbox Emails
●
VOVSOFT - Email Extractor
●
VOVSOFT - External Link Detector
●
VOVSOFT - Filename Lister
●
VOVSOFT - Find And Replace Multiple Files
●
VOVSOFT - Health Break
●
VOVSOFT - Hide Files
●
VOVSOFT - Image to PDF
●
VOVSOFT - Keep Software Alive
●
VOVSOFT - Log Analyzer
●
VOVSOFT - Math Practice
●
VOVSOFT - Network Alarmer
●
VOVSOFT - Open Multiple Files
●
VOVSOFT - Photos to Video
●
VOVSOFT - Picture Downloader
●
VOVSOFT - Print Multiple Web Pages
●
VOVSOFT - Read Mode
●
VOVSOFT - Rename Multiple Files
●
VOVSOFT - Retail Barcode
●
VOVSOFT - Search Text in Files
●
VOVSOFT - SEO Checker
●
VOVSOFT - Sitemap Generator
●
VOVSOFT - Slideshow Creator
●
VOVSOFT - Text Edit Plus
●
VOVSOFT - Text Statistics Analyzer
●
VOVSOFT - Text to Image Converter
●
VOVSOFT - VCF to CSV Converter
●
VOVSOFT - VCF to TXT Converter
●
VOVSOFT - VCF to XLS Converter
●
VOVSOFT - Vov Alpha Blend
●
VOVSOFT - Vov HTTP Requester
●
VOVSOFT - Vov Podcast Downloader
●
VOVSOFT - Vov Screen Recorder
●
VOVSOFT - Vov Sticky Notes
●
VOVSOFT - Vov Stop Start
●
VOVSOFT - Vov Syslog Server
●
VOVSOFT - Vov Video Converter
●
VOVSOFT - Vov Watermark Image
●
VOVSOFT - Watermark Video
●
VOVSOFT - World Heatmap Creator
●
VOVSOFT - 3D Rolling Balls
(Freeware)
●
VOVSOFT - Auto Mouse Clicker
(Freeware)
●
VOVSOFT - Baby Computer Fun
(Freeware)
●
VOVSOFT - Burn Studio
(Freeware)
●
VOVSOFT - Compare Two Lists
(Freeware)
●
VOVSOFT - CPU Monitor Gadget
(Freeware)
●
VOVSOFT - Create Image Gallery
(Freeware)
●
VOVSOFT - CSV to SQL Converter
(Freeware)
●
VOVSOFT - CSV to XLS Converter
(Freeware)
●
VOVSOFT - Disk Monitor Gadget
(Freeware)
●
VOVSOFT - File Checksum Calculator
(Freeware)
●
VOVSOFT - Fluency Counter
(Freeware)
●
VOVSOFT - Keyboard Lights
(Freeware)
●
VOVSOFT - Link Analyzer
(Freeware)
●
VOVSOFT - Map Chart Creator
(Freeware)
●
VOVSOFT - Match Pairs
(Freeware)
●
VOVSOFT - Merge XML Files
(Freeware)
●
VOVSOFT - Network Alarmer Mobile
(Freeware)
●
VOVSOFT - Network Authenticator
(Freeware)
●
VOVSOFT - Password Generator
(Freeware)
●
VOVSOFT - Prevent Disk Sleep
(Freeware)
●
VOVSOFT - Prime Number Counter
(Freeware)
●
VOVSOFT - RAM Monitor Gadget
(Freeware)
●
VOVSOFT - Random Wordlist Generator
(Freeware)
●
VOVSOFT - Subtitle Renamer
(Freeware)
●
VOVSOFT - Text Decoder
(Freeware)
●
VOVSOFT - Text to MP3 Converter
(Freeware)
●
VOVSOFT - Text to PDF Converter
(Freeware)
●
VOVSOFT - Time Sync
(Freeware)
●
VOVSOFT - Visual Notes
(Freeware)
●
VOVSOFT - Vov Animal Sounds
(Freeware)
●
VOVSOFT - Vov Block Crush
(Freeware)
●
VOVSOFT - Vov Music Player
(Freeware)
●
VOVSOFT - Vov Remote Mouse
(Freeware)
●
VOVSOFT - Vov Remote Mouse Mobile
(Freeware)
●
VOVSOFT - Vov System Uptime
(Freeware)
●
VOVSOFT - Webcam Capture
(Freeware)
| | | |
| --- | --- | --- |
| | | Last updated on September 5, 2018 |