Network Alarmer is a lightweight software created to offer you the ability of verifying the availability of various network devices by checking their IP address and warning you through an email message or a phone call, when something goes off course. Network Alarmer is able to check the state of the Air Conditioning machines through the user-defined IP, supporting multiple devices at once.
Category Class: Network & Internet::Network Monitoring
Platform:

Windows XP, Windows 7, Windows 8, Windows 10 and Windows Server
Version: 2.2
License: Shareware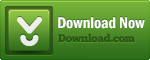 Buy Now ($9.99)
Product Comparison

Trial
Licensed
Check your devices regularly.
No nag screen.
Free updates.
Premium support.
Price
FREE
USD $9.99
Registration
To receive license key and use all features of the software, use secure order at our financial partner, Share-it service. To initiate the transaction, select the "Buy Now" button. Your license key will be immediately delivered during the registration. By using this license key, you can register and activate the product on the computer you want to use. The entire process needs only a few minutes.
A purchased license will be applicable to all future versions and all new functions will be available for existing registered users.
Benefits of Registration
Obtain the license key to enable all functions.

Free life-of-product technical support and help.

Lifetime License! Never pay again for any new versions.

Recover lost registration key any time.

No annoying registration notice.

No time or other forms of limitations on usage.
Finally, your registration enables us to improve our software and continue developing high quality products in the future. If you like this software or want to see new features, please consider registration. Thanks!