This giveaway has expired!
Remind yourself to get up and relax
We all work too much. Many don't realize how important it is to step away from the monitor and take a break. This isn't just for your physical health, but your mental health. For some users breaks come naturally. For others, a bit of a heads up is necessary.
Health Break is a 'take a break reminder' software for long-time computer users. You do not have to test the limits of your eyes, your hands, or your sanity. Use Health Break to ensure you take a break during long days of computer usage.

How to use Health Break
Terms and Conditions
No free updates; if you update the giveaway, it may become unregistered
You must download and install the giveaway before this offer has ended
Lifetime license, for noncommercial use
May not be resold
Technical Details
Developed by Vovsoft
Supports Windows XP, Vista, 7, 8/8.1, and 10 (32-bit and 64-bit)


Health Break
(Full Edition)

Lifetime license

All future updates
$19


Buy Now
BEST OFFER!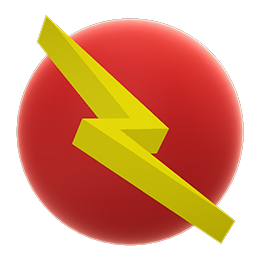 Vovsoft Universal License
(The Complete Package)

91+ programs

Lifetime license

All future updates
$99


Buy Now
Responses (3)
Adelio Coutinho
Mar 5, 2021 at 06:22 pm (PST) |
Reply
I think that this product may have interest. I need test it. My Thank to Vovsoft.
Pawel Sobocinski
Mar 1, 2021 at 05:54 am (PST) |
Reply
I am asking for a license key for your program because it seems interesting and I would like to test it
Vovsoft Support
Mar 1, 2021 at 05:57 am (PST) |
Reply
Hi Pawel. You can download the giveaway edition. It is preactivated and doesn't require a license key.