In this article we will cover how to get your vCard (.vcf file) into CSV format so you can import your iCloud contacts into Outlook on your PC.

Export your iCloud contacts to a vCard (.vcf) file
Mac, iPhone and iPad users may want to export their contacts. You can export all contacts from iCloud to a VCF file using the following steps:
Log in to iCloud.com with your Apple ID and password.
Click on the Contacts app to open it.
Select all contacts by clicking on the gear icon in the lower-left corner and selecting "Select All".
Click on the gear icon again and select "Export vCard".
A VCF file containing all of your iCloud contacts will be downloaded to your computer.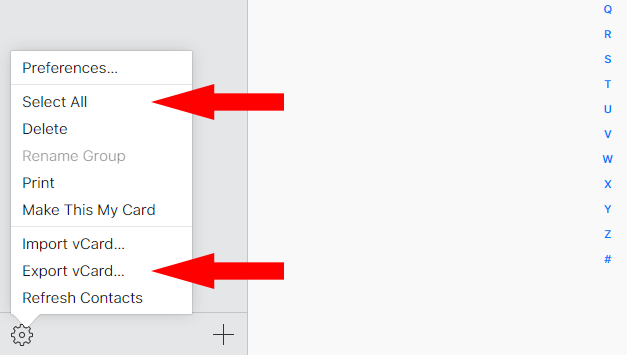 IMPORTANT: Make sure you've exported all of your contacts from iCloud! The most common mistake we see customers make is they export only 1 contact from iCloud when they intended to export all of them.

Convert VCF file to CSV
In this step, you need to convert your contacts (VCF file) to a CSV file in Outlook supported format.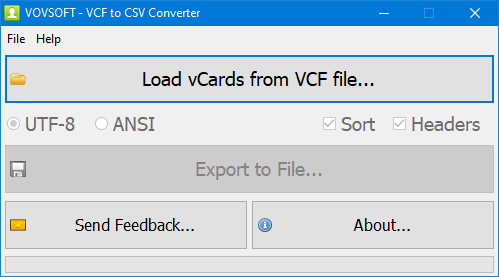 Download VCF to CSV Converter and run the application.
Click "Load vCards from VCF File" button and select your VCF file.
Click "Export to File" button.
Select "Comma-Separated Values File".
Select "Outlook CSV Format".
A CSV file will be saved to your computer.
Import CSV file to Outlook
You can easily import the CSV file into Outlook Contacts.
Open Microsoft Outlook.
Use the menu File > Open & Export.
Choose Import & Export.
Choose "Import from another program or file".
Choose "Comma Separated Values".
Browse the CSV file.
Finish the wizard. That's all!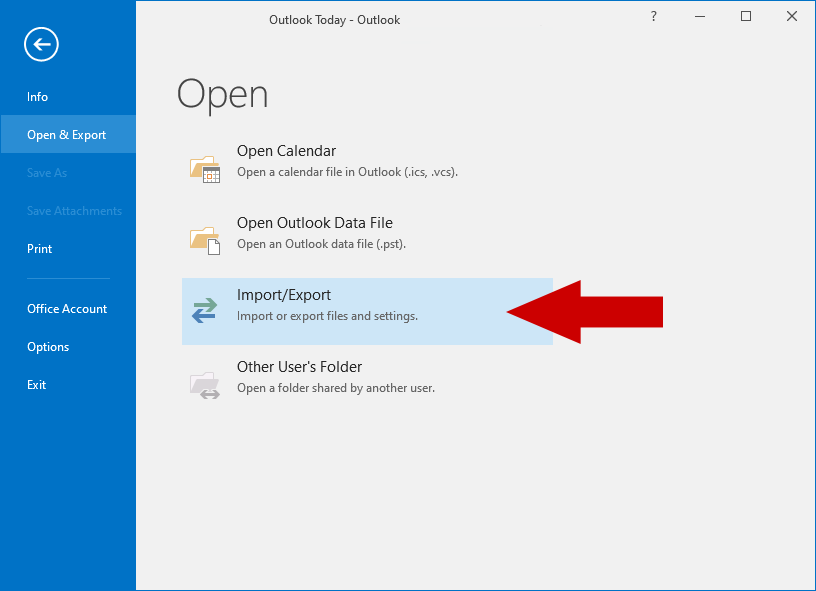 VCF files store information regarding your contacts, enclosing vCards (short for Virtual Business Cards). These files primarily store names, phone numbers, emails and notes in order to export and import contacts.
You can easily export the contents of the VCF file using VCF to CSV Converter. This program runs on Windows 11, Windows 10, Windows 8/8.1, Windows 7, Windows Vista, Windows XP. It supports a wide variety of VCF formats including iCloud, Android, Google Contacts, and Outlook.