This giveaway has expired!
Get 7 Top-rated Software for Free
► Campaign Start: September 6, 2023
► Campaign End: October 7, 2023
License Key: S641B-XSQ4B-HU6BV
Product Name: OCR Reader v2.6 (latest version)
Product Website: https://vovsoft.com/software/ocr-reader/
► Round #2 Start: September 22, 2023

Apple Season 2023 Giveaway Party
Get 7 top-rated software for free to secure & enpower your devices!
| | |
| --- | --- |
| WinX MediaTrans $39.95 | Backup and transfer data between iPhone, iPad and computer. lmport/export photos by albums or types. |
| AOMEI Backupper Pro $39.95 | Reliable Windows backup software to protect operating system, data and applications using backup, restore or clone feature. |
| XenArmor Password Recovery Pro $49.95 | Enterprise software to recover all your website, email, social network, messenger, FTP, downloader, database, Wi-fi passwords. |
| SwifDoo PDF $48 | All-in-one PDF software to view, create, edit, convert, rotate, annotate and manage PDFs. Get more jobs done in less time! |
| Wise Data Recovery $79.95 | Recover data from local drives, external drives, USB drives, SD cards, mobile phones, and other removable devices. |
| OCR Reader $19 | Image to text converter allows you to extract text from PDF, PNG, WEBP, BMP files, etc., using Optical Character Recognition. |
| Malware Hunter $49.95 | Detect and remove stubborn malware. Constantly updated malware database. Clean disk and speed up your PC. |
The Apple Season giveaway campaign is jointly organized by Digiarty Software, Inc and 6 popular software brands. All the information of the software is authorized offically and is totally legal. Digiarty team is sincerely grateful to all partners who participated in this event to make it go on wheels. Thanks a bunch for your support and wish all of you a prosperous future!
➡️ Giveaway runs in 2 rounds, valid through 07/10.


OCR Reader Giveaway
Vovsoft OCR Reader is an image to text converter program that allows you to extract text from PDF, PNG, JPEG, TIFF, WEBP, and BMP files using Optical Character Recognition. This software is basically a text reader from image. It supports batch processing for PDF files with multiple pages.
While there are many OCR tools available online, some prefer a dedicated desktop tool instead. The best part of the program is that the conversion is done completely offline. You are the only controller of your private data. No image file is sent to internet in any case.
Terms and Conditions
No free updates; if you update the giveaway, it may become unregistered
You must download and install the giveaway before this offer has ended
Lifetime license
May not be resold
Technical Details
Developed by Vovsoft
Supports Windows 11, Windows 10, Windows 8, Windows 7, Windows Vista (32-bit and 64-bit)


OCR Reader
(Full Edition)

Lifetime license

All future updates
$19


Buy Now
BEST OFFER!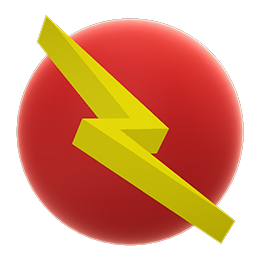 Vovsoft Universal License
(The Complete Package)

91+ programs

Lifetime license

All future updates
$99


Buy Now
Responses (2)

A. G.
Oct 3, 2023 at 04:34 am (PST) |
Reply
Rarely have need for OCR (discovered this gem on MajorGeeks-dot-com back in 2018, hadn't tried it - V2.5 - until now); have to say that in my 35+ years as a PC professional I have NEVER found such an easy-to-use OCR reader that could so quickly and accurately convert 6 screen-captures (edited to enlarge and add some contrast) into text I could actually use.
A different program I was testing (a driver installer by iobit) had the temerity to "fix" my HOSTS file in order to give its preferred THIRTY (30) garbage ad server domains free access, with NO undo feature!
Had I not had a back-up HOSTS file, I would have had to transcribe a pathetic, uncopyable popup image "log" of tiny print in order to track down and revert the malicious changes from a 15k HOSTS file! It could have taken me an hour with Dragon's Voice Recog software to transcribe that list of unwanted domains letter-by-letter, OR a couple hours of eyestrain to transcribe using my old eyes and hunt&peck typing skills.
On a whim, I decided to see how fast Voxsoft's OCR reader could transform that useless "log" of 6 edited for size and contrast jpg files into useful text.... it produced perfect results in under one minute!
If I weren't on a very limited retirement budget and nearing my own end of life, I'd snap this up in a millisecond for $19, but I won't jump through the hoops to get it via this giveaway and expose myself to dataminers via registration and cookie demands.
Kudos to Vovsoft, and my best wishes that tens of thousands of users will pony up for this gem!
One caveat, my security protocols didn't allow for sending direct positive feedback from within their program as I only use email untethered to old email addies buried in Microsoft's now-defunct IE. Hence this wordy "promo" here. They deserve recognition!
Jean-Pierre Lepage
Oct 2, 2023 at 06:54 am (PST) |
Reply
Why make it so hard to get the software ? Clicking on the label Get it free displays Get Top-ratedSoftware for Free and then you have to buy it at 19 $ !!

Jean-Pierre Lepage