How to Use Domain Checker

Last updated 2 years ago
Check Multiple Domains At Once
By using a domain name checker software, you can create or enter a big list and search for available domain names.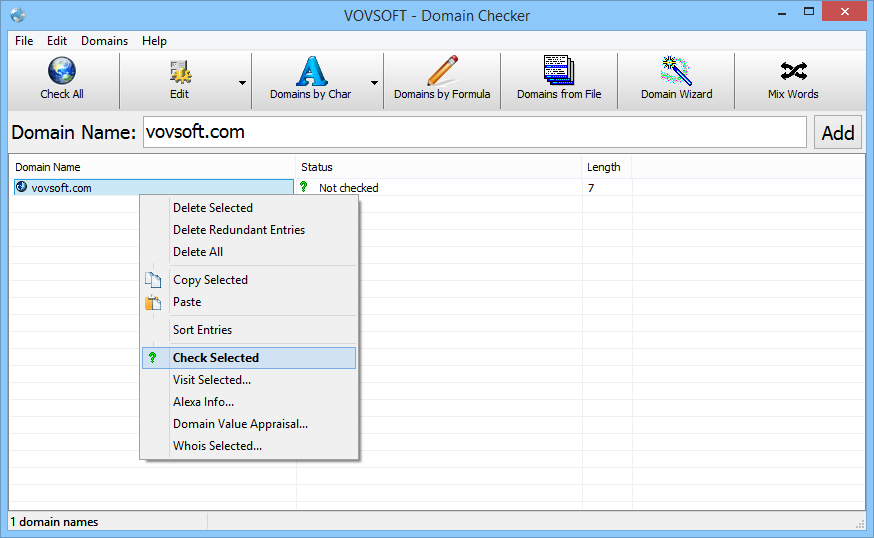 You can click "Check All" button at the top menu to check all entered domain names. Or you can right-click any entered domain name specifically.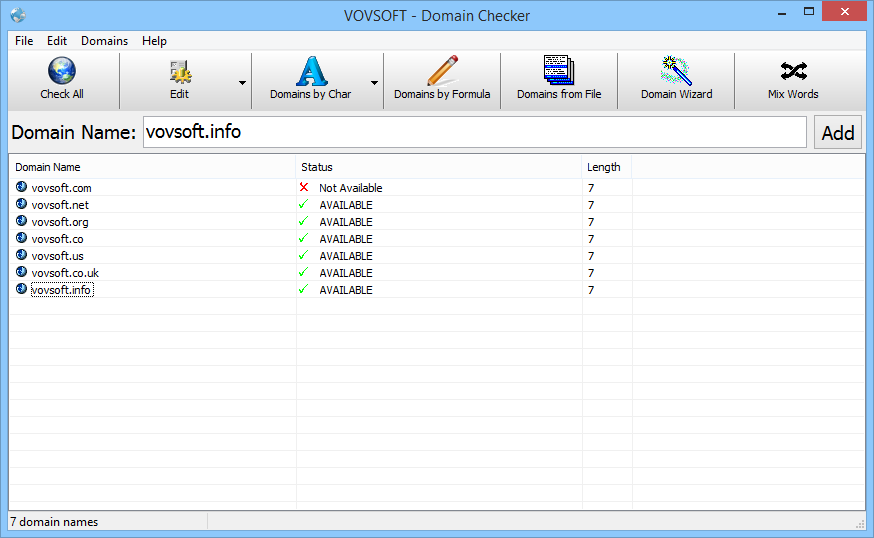 The software will connect to the whois servers and check the availability of any number of domain names.
Features
Import domain names from text files
Export domain name lists into text or CSV files
Create domain name lists using formulas
Explore related domain names using Domain Wizard
Create domain name lists by mixing words
Access whois information, Alexa page or Domain Appraisal Value information of any domain name

About Author
Fatih Ramazan Çıkan

Software development enthusiast | Electronics engineer
---
Continue Reading
Responses (2)
Rick
Aug 3, 2022 at 11:00 am (PST) |
Reply
Why don't you make a variant for people who already OWN the domains and need to check status changes (like renewals missed.)
Vovsoft Support
Aug 4, 2022 at 02:48 pm (PST) |
Reply
Hello Rick. Thank you for your good idea. We really appreciate that.