Get Started in Domain Investing
Buying the rights to an internet domain name that someone else would want can allow you to make good money. The right domain name can create a substantial return on investment.
Thousands of people are generating income by investing in domain names.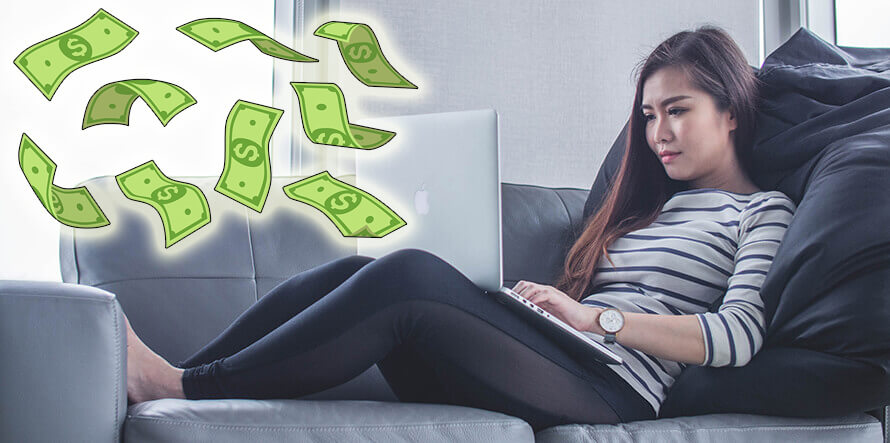 Build A Solid Domain Name Portfolio
Building a high-quality domain name portfolio can take months or years to accomplish. Buying a good domain name and selling it over time is a common way for domain investors to turn a profit. Unfortunately most good .com and .net names are already registered.
Expired Domain Names
Thousands of domain names expire every day. The reasons are different. Some owners forget to renew the domains, some just don't want them anymore or they move on to other projects.
You can look at the expired or deleted domain names every day through these web sites:
For most people these so called "Expired Domains" don't have any value. They just see a bunch of Domain Names someone else deleted and move on, but for the people who know about SEO or the value of good backlinks, Expired Domain Names are money just waiting to get picked up from the street. The only problem is to separate the good ones from the bad ones.
Domain Value Can Be Estimated
You can estimate the real value of a domain name by using online appraisal tools. However, checking each individually, can become a real troublesome task. If you want to perform multiple domain appraisals for large domain lists, you can use Vovsoft Bulk Domain Appraisal.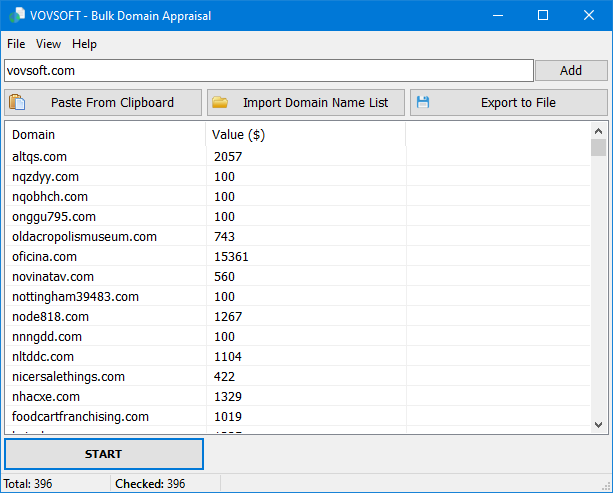 The software utilizes GoDaddy appraisal tool.
Check Domain Name Availability
Another challenge to find valuable domain names is availability. You can check availability of multiple domain names at once by using Vovsoft Domain Checker.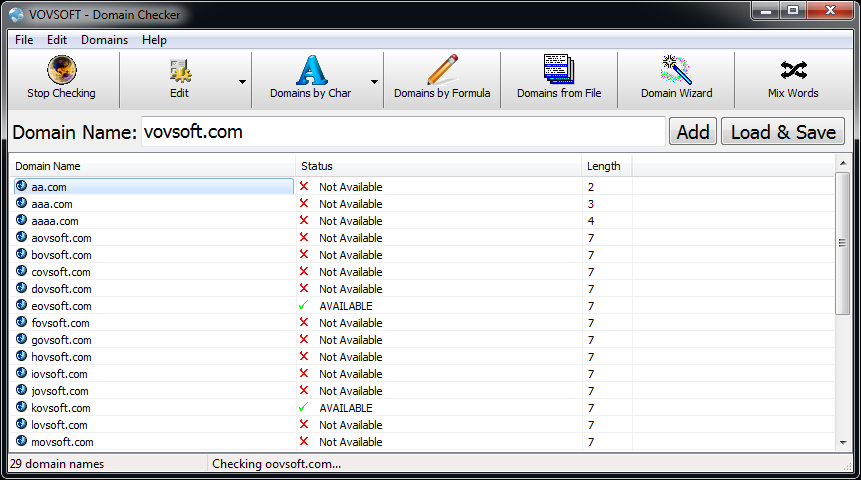 It is a simple, but powerful whois lookup tool for users who are building a solid domain name portfolio. The software supports the most common TLDs and allows you to check millions of domain names.
Register Domain Name
Deciding on a domain registrar can feel impossible, especially with so many options to choose from. You can save money by relying on NameSilo!
NameSilo is one of the fastest growing registrars in the industry with more than 3 million active domains under management. NameSilo is in the top 15 of the nearly 3,000 ICANN-accredited registrars in the world.
Cheap registration and renewal pricing
Always free WHOIS privacy
Always free DNS management
2-factor authorization
Always free domain parking
Always free domain defender protection
You can also get additional discount by entering the code below.
Namesilo Coupon Code: discountnow