This giveaway has expired!
Website Screenshot Generator Giveaway
Vovsoft Website Screenshot Generator is a powerful tool that allows you to capture screenshots of multiple web pages with just a few clicks. Whether you need to take screenshots for website testing, marketing, or design purposes, this software provides an easy and efficient solution. With its intuitive interface, you can simply enter the URLs, adjust the capture settings, and save the website snapshots in the desired format.
Terms and Conditions
No free updates; if you update the giveaway, it may become unregistered
You must download and install the giveaway before this offer has ended
Lifetime license
May not be resold
Technical Details
Developed by Vovsoft
Supports Windows 11, Windows 10, Windows 8/8.1, Windows 7 (64-bit)


Website Screenshot Generator
(Full Edition)

Lifetime license

All future updates
$19


Buy Now
BEST OFFER!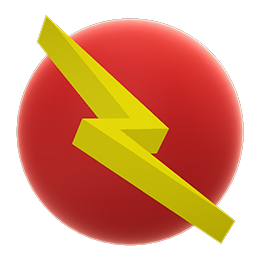 Vovsoft Universal License
(The Complete Package)

87+ programs

Lifetime license

All future updates
$99


Buy Now
Responses (4)
Stephen Lee
Jul 13, 2023 at 01:58 am (PST) |
Reply
This software is very good and works better than all the ones I have used before, but why can't I take a screenshot of the complete webpage? I can only take a screenshot to the left to browse the content within the model. If I want to capture the content of the entire webpage, what should I do? Choosing portrait or landscape is useless, and we can only capture the content in the browse box on the right. What's going on?Thank U!
Vovsoft Support
Jul 13, 2023 at 05:58 am (PST) |
Reply
Hello Stephen,
Please select PDF output format for complete webpage screenshot.
Krzysztof Sowiński
Jun 19, 2023 at 11:41 pm (PST) |
Reply
Pobrałem i zainstalowałem gratis Screenshot Generator - dziękuję.
-
Posiadam program Text Edit Plus.
Czy ten program może - podświetlać zdania - powtórzone?

Taka funkcja bardzo by mi się przydała i szukam odpowiedniego narzędzia.

Pozdrawiam Krzysztof Sowiński