This giveaway has expired!
Get 1 amazing software for free every day
► Campaign Start: December 1, 2021
► Campaign End: December 25, 2021
License Key: 8B3JW-7B14F-914EJ
Product Name: Text Edit Plus v9.9
Product Website: https://vovsoft.com/software/text-edit-plus/
► Campaign Date: December 9, 2021

Countdown to Christmas 2021
Get 1 amazing software for free every day from Dec 1st to 25th to spice up the days of waiting!
The Christmas campaign is jointly organized by Digiarty Software, Inc (WinXDVD) and 19 top-ranked software developers.


Text Edit Plus (December 9 Giveaway)
Vovsoft Text Edit Plus is a lightweight tool that enables users to easily create new text documents or modify existing ones. The application is designed as an alternative to Notepad, by offering a wider set of features.
The software is a general-purpose editor and useful for anyone who regularly works with text documents. Its analysis module can be valuable when quick statistics on text documents are needed. The ability to compute word frequencies can allow users to easily spot and quantify repetitions.
Text Edit Plus comes with a clean and simple interface that newcomers will find very easy to grasp. The application can load various standard text files, such as TXTs, CSVs and HTMLs. A lot of quick-edit functions can prove invaluable when small fine-tunes are needed.
Terms and Conditions
No free updates; if you update the giveaway, it may become unregistered
You must download and install the giveaway before this offer has ended
Lifetime license
May not be resold
Technical Details
Developed by Vovsoft
Supports Windows 11, Windows 10, Windows 8, Windows 7, Windows Vista, Windows XP (32-bit and 64-bit)


Text Edit Plus
(Full Edition)

Lifetime license

All future updates
$19


Buy Now
BEST OFFER!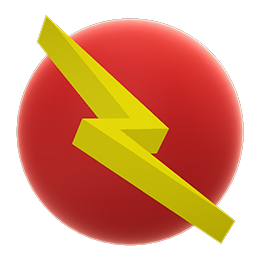 Vovsoft Universal License
(The Complete Package)

91+ programs

Lifetime license

All future updates
$99


Buy Now
Responses (4)