This giveaway has expired!
Speech to Text Converter Giveaway
Vovsoft Speech to Text Converter is an automatic speech conversion software to convert English, Arabic, Chinese (Mandarin), Czech, Dutch, French, German, Hindi (Indian), Italian, Japanese, Korean, Portuguese (Brazilian), Spanish voice into text. This audio to text utility can save you hours transcribing interviews, meetings, podcasts or any long audio files.
You can record your own voice using your microphone or load any audio file (MP3, FLAC, WAV, OGG, WEBM) in order to convert to text. High quality audio improves results but you can also use narrow-band models for low-quality files.
The current version requires IBM Cloud Speech to Text API which can convert up to 500 minutes per month for free.
Requirements
Windows 7 or later
API key (available for free at the IBM Cloud website)

How to use Speech to Text Converter
Terms and Conditions
No free updates; if you update the giveaway, it may become unregistered
You must download and install the giveaway before this offer has ended
Lifetime license
May not be resold
Technical Details
Developed by Vovsoft
Supports Windows 11, Windows 10, Windows 8/8.1, Windows 7 (32-bit & 64-bit)


Speech to Text Converter
(Full Edition)

Lifetime license

All future updates
$19


Buy Now
BEST OFFER!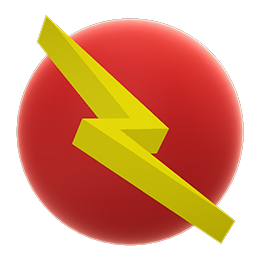 Vovsoft Universal License
(The Complete Package)

87+ programs

Lifetime license

All future updates
$99


Buy Now
Responses (2)

DMA
May 23, 2023 at 06:31 am (PST) |
Reply
I am enjoying this software especially since I am able to put a message with a different voice to use as a greeting on my phone.
Abdel Shaqoor Mostafa
May 19, 2023 at 02:42 am (PST) |
Reply
I fell it will help all English teachers like me.