This giveaway has expired!
SEO Checker Giveaway
Vovsoft SEO Checker is an easy to use website crawler, able to scan both small and large websites efficiently, while allowing you to find broken links, analyze the results in real-time, gather on-page SEO data, distinguish internal and external links, classify dofollow and nofollow links, analyze internal linking, titles, description meta tags and various other tags.
Enter any web site URL, click "Start" button and here you go. The program will scan the website and the whole process will take seconds to minutes depending on the size of the website and the defined page limit. If you check the "Show Options" feature, it will reveal methods that can further help you when you do a website check.
Terms and Conditions
No free updates; if you update the giveaway, it may become unregistered
You must download and install the giveaway before this offer has ended
Lifetime license
May not be resold
Technical Details
Developed by Vovsoft
Supports Windows 11, Windows 10, Windows 8/8.1, Windows 7, Windows Vista, Windows XP (32-bit & 64-bit)


SEO Checker
(Full Edition)

Lifetime license

All future updates
$19


Buy Now
BEST OFFER!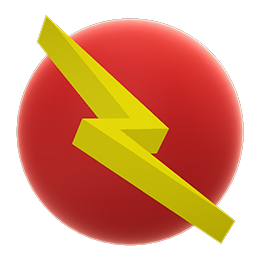 Vovsoft Universal License
(The Complete Package)

87+ programs

Lifetime license

All future updates
$99


Buy Now
Responses (3)

RandomGuy
Dec 1, 2022 at 02:08 pm (PST) |
Reply
This is better than Xenu's Link Sleuth. Thank you...
Wolf
Oct 6, 2022 at 05:20 am (PST) |
Reply
How do I get the license of SEO Checker v6.4, which is offered as a Giveaway today, but no way to profit of it. It's just mentioned nowhere, although I checked carefully all your sites. Can anyone help me? Thanks in advance.
Vovsoft Support
Oct 6, 2022 at 05:22 am (PST) |
Reply
Hello, please click the Join Giveaway button at the top.