This giveaway has expired!
WonderFox 2021 Christmas Giveaway
You can get the giveaway license keys here:
Hide Files is a folder-locker utility. You can encrypt and decrypt your sensitive documents, photo albums, videos, emails and any kind of data. You can password protect any secret or embarrassing files. Hide your files and folders from prying eyes. Set your master password and lock your files. No one can access your files without your master password.
Hide Files supports NTFS, exFAT, FAT32 and FAT16 file system types, local hard drives, external hard drives, SSD drives, SD/MMC memory cards and USB flash disks. The ability to hide and encrypt on bulk files and open them in a few seconds is the expertise of this software. Hide Files can lock and unlock your gigabytes of data within seconds. Hide Files supports drag and drop from Windows Explorer and supports lost password recovery. Hide Files stops locking process if any file or disk error occurs and helps you not to lose your important data. However it is always a good idea to backup your important files and folders first.
Giveaway Terms and Conditions
No free updates; if you update the giveaway, it may become unregistered
You must download and install the giveaway before this offer has ended
Lifetime license
May not be resold
Technical Details
Developed by Vovsoft
Supports Windows 11, Windows 10, Windows 8, Windows 7, Windows Vista, Windows XP (32-bit and 64-bit)


Hide Files
(Full Edition)

Lifetime license

All future updates
$19


Buy Now
BEST OFFER!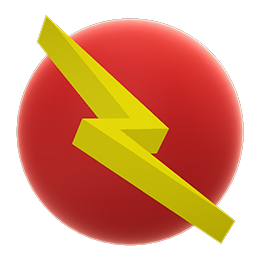 Vovsoft Universal License
(The Complete Package)

87+ programs

Lifetime license

All future updates
$99


Buy Now
Responses (4)
sandy adams
Nov 16, 2021 at 10:13 pm (PST) |
Reply
I feel terrible, I missed the download time. I have been ao busy with family problems and saw it and didn't get back in time. Thank you for the opportunity. I used my free version all the time and was excited about, a few more options. If it becomes available please let me know. But, family comes first, and I am so sorry.
Ferdinand
May 27, 2021 at 02:01 pm (PST) |
Reply
4H9QB-371QS-WGCUB cette clé de licence fournie par giveawayradar aujourd'hui ne permet pas d'activer le logiciel. Que faire?