How to Solve PersistFile Error

Last updated on June 29, 2020
IPersistFile::Save failed, code 0x80070002
With enabled Controlled Folder Access of Windows 10's Defender, the setup fails to create a desktop icon (showing the message PersistFile::Save failed, code 0x80070002) - despite running with administrative privileges.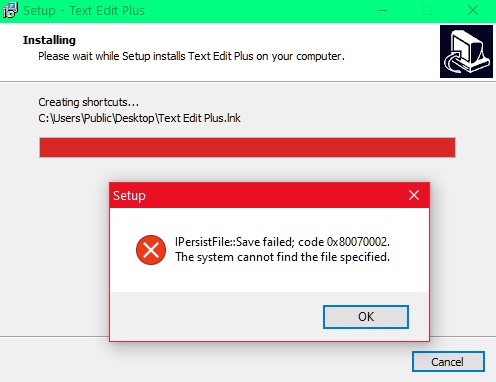 Furthermore the installed application (which is NOT run with administrative privileges) fails to write to folders of the user, e.g. Documents.
This happens even for new files or folders, which do not overwrite anything existing. This is a Windows Defender ransomware protection introduced with Windows 10 Fall Creators Update.
Turn off Controlled Folder Access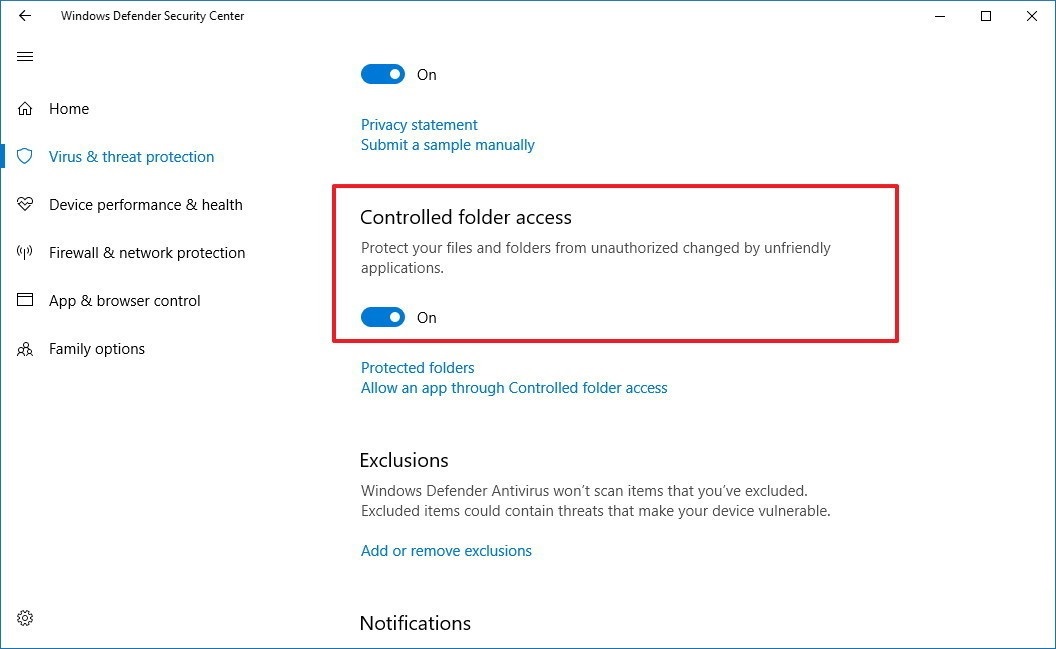 Select Start > Settings > Update & Security > Windows Security > Virus & threat protection.
Under Virus & threat protection settings, manage settings.
Under Controlled folder access, manage controlled folder access.
Switch the controlled folder access setting to OFF.