How to Solve PersistFile Error

Last updated 3 years ago
IPersistFile::Save failed, code 0x80070002
With enabled Controlled Folder Access of Windows 10's Defender, the setup fails to create a desktop icon (showing the message PersistFile::Save failed, code 0x80070002) - despite running with administrative privileges.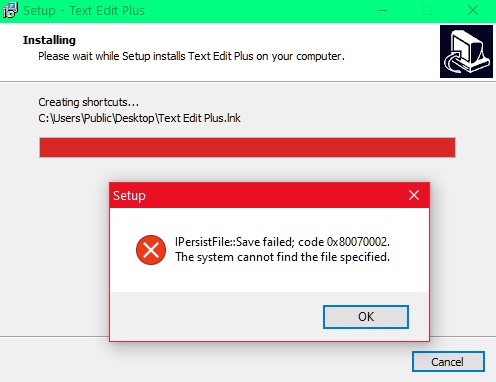 Furthermore the installed application (which is NOT run with administrative privileges) fails to write to folders of the user, e.g. Documents.
This happens even for new files or folders, which do not overwrite anything existing. This is a Windows Defender ransomware protection introduced with Windows 10 Fall Creators Update.

Turn off Controlled Folder Access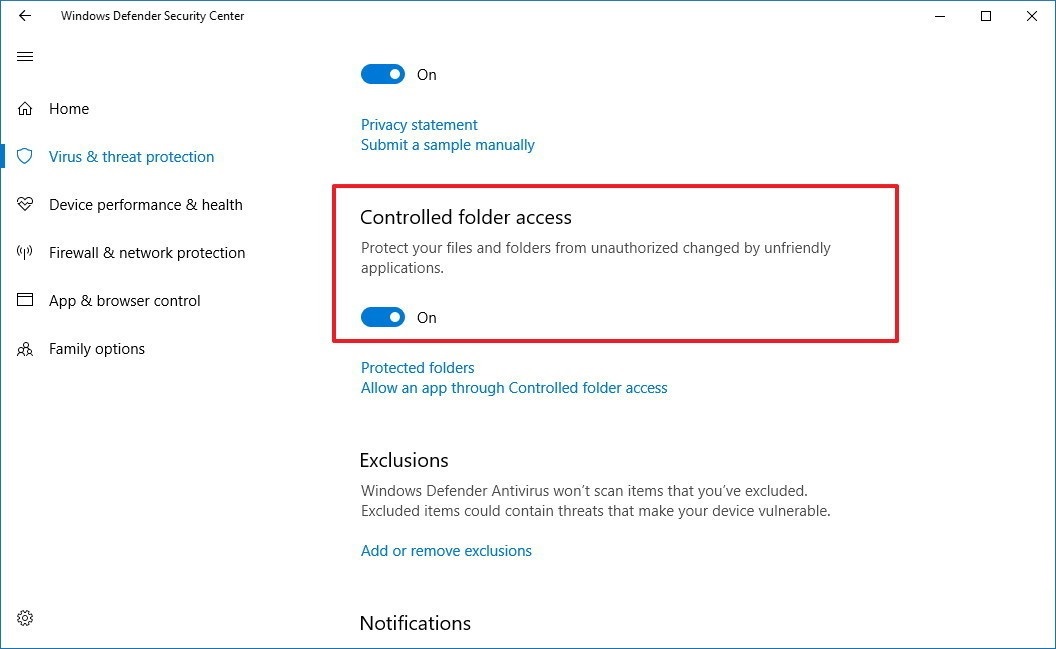 Select Start > Settings > Update & Security > Windows Security > Virus & threat protection.
Under Virus & threat protection settings, manage settings.
Under Controlled folder access, manage controlled folder access.
Switch the controlled folder access setting to OFF.

About Author
Fatih Ramazan Çıkan

Software development enthusiast | Electronics engineer
---
Continue Reading
Responses (3)
MFM Dawdeh
Apr 10, 2023 at 10:18 pm (PST) |
Reply
Good morning
The program is very good
I hope that the Arabic language catches up with it
I was unable to download the complete email files. I think AutoLock did not accept the full download. before uploading a single file. Then close the download. Attach a picture of what happened
max corrigan
Feb 18, 2021 at 05:15 am (PST) |
Reply
OK i managed to correct the problem, by unlocking one oi the "other" folders moving the file stuck on the desktop to this folder then i could unlock then problem file in Voysoft the unlocked file i then deleted from desktop, pulled the file from the "other"folder to the desktop and was able to lock both files successfully!
max corrigan
Feb 15, 2021 at 08:20 pm (PST) |
Reply
I have a persistent file error no.71452 i cannot unlock or lock a particular file, the file is now locked in Voysoft and also the same file is unlocked on my desktop i have tried the unticking and ticking in the process menu it makes no difference other than error message keeps recurring then i have to shut down laptop to stop it, all my other files in voysoft seem OK unlock and un-lock with no problems, just this one file that is a problem, can you help?