How to Apply a Coupon Code

Last updated 4 days ago
To purchase Vovsoft products at a discounted price, simply enter your valid coupon code before placing the order.
To apply a coupon, please follow the steps below:
Click on the "Add to Cart" button of the product you want to buy
Click "Redeem Coupon Code"
Enter or paste your discount code into the field
Click "Update"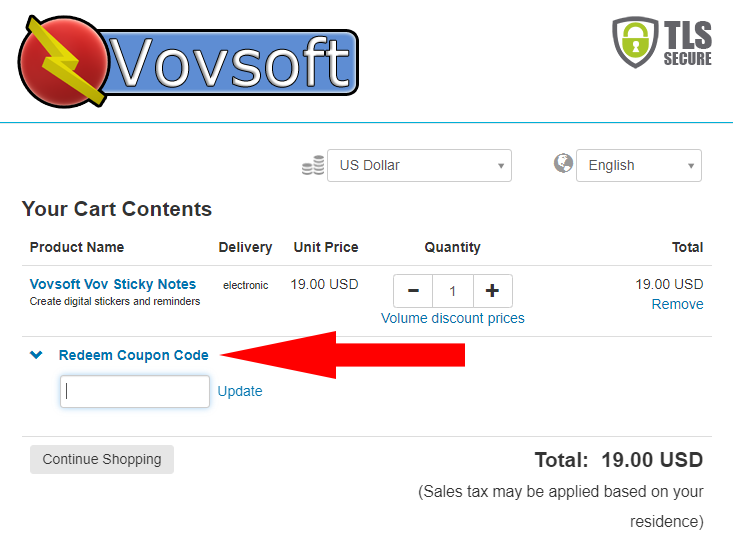 After clicking the "Update" button, the discount will appear and the total price will be reduced. Make sure the discounted total is visible prior to finalizing your order.

About Author
Fatih Ramazan Çıkan

Software development enthusiast | Electronics engineer
---
Continue Reading