How to Activate using License Key

Last updated on October 6, 2020
If you have your license key, it's very easy to activate Vovsoft products.
Online Activation
You only need to enter your license key and click the OK button.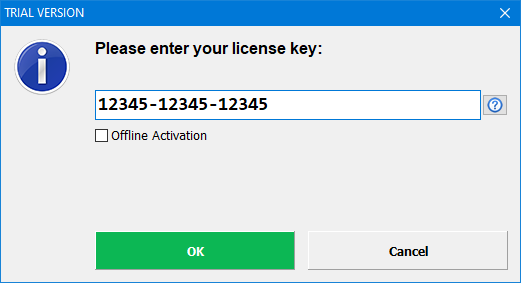 Lost license key?
Do you have a valid license key but still get "Activation Failed!" error? Then you should try activating offline.
Offline Activation
If your computer is not connected to the internet or is behind a firewall which blocks online activation, you can activate Vovsoft products using the offline activation method.
Get your Activation Code instantly by using our Offline Activation Form in the Vovsoft User Panel.
Make sure your computer is disconnected from the internet before trying offline activation.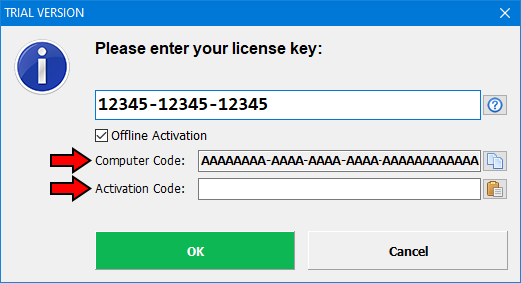 2 Comments
Stefano Mangolini
November 28, 2020 04:21 PM (GMT)
The Sharewareonsale the license code has not been released
Vovsoft Support
November 28, 2020 04:31 PM (GMT)
Hi Stefano. SharewareOnSale giveaway editions of Vovsoft products are preactivated and they don't require a license key.
Genny
November 8, 2020 01:39 PM (GMT)
Non riesco a trovare le KEY. Grazie.