How to Activate using License Key
If you have your license key, it's very easy to activate Vovsoft products.
Online Activation
You only need to enter your license key and click the OK button.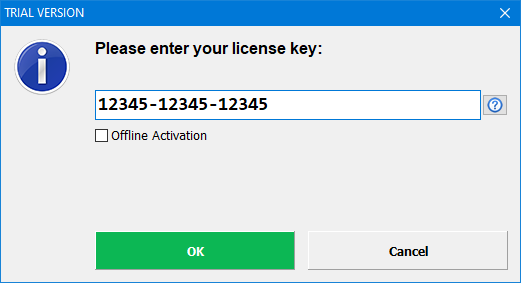 Lost license key?
Do you have a valid license key but still get "Activation Failed!" error? Then you should try activating offline.
Offline Activation
If your computer is not connected to the internet or is behind a firewall which blocks online activation, you can activate Vovsoft products using the offline activation method.
Make sure your computer is disconnected from the internet before trying offline activation.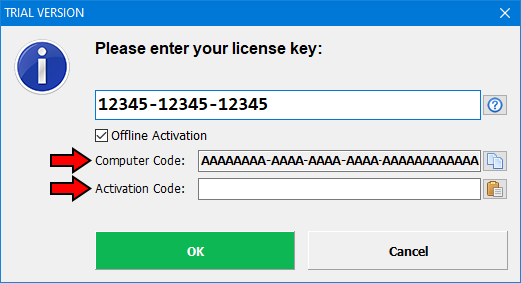 | | | |
| --- | --- | --- |
| | | Last updated on August 25, 2020 |