This giveaway has expired!
Window Resizer Giveaway
Vovsoft Window Resizer is a utility that allows you to resize any window to an exact, predefined size. This is extremely useful when designing web pages, as it allows you to see how the page will look when viewed at a smaller size. The utility is also handy when compiling screenshots for documentation, using Window Resizer allows you to easily maintain the same window size across screen grabs.
If you are looking for a program resizer software, this utility is able to resize programs by identifying the window title of any currently running application. This software is not limited to just resizing browsers, unlike browser extensions. It has the capability to resize all programs, including Word, Excel, PowerPoint and browsers such as Chrome, Firefox, Internet Explorer, Edge.
When you open the program, it shows the list of all apps running on your Windows PC. You can select any app and specify the size at the bottom section and click on the "Apply" button. Additionally, you can save the current positions (width, height, left, top) as CSV file and "Load and Apply" later. All the running programs will be resized depending on the values in the CSV file. This program can get and set exact window size values by taking non-client areas into account. It can utilize Desktop Window Manager (DWM).
Terms and Conditions
No free updates; if you update the giveaway, it may become unregistered
You must download and install the giveaway before this offer has ended
Lifetime license
May not be resold
Technical Details
Developed by Vovsoft
Supports Windows 11, Windows 10, Windows 8/8.1, Windows 7, Windows Vista, Windows XP (64-bit)


Window Resizer
(Full Edition)

Lifetime license

All future updates
$19


Buy Now
BEST OFFER!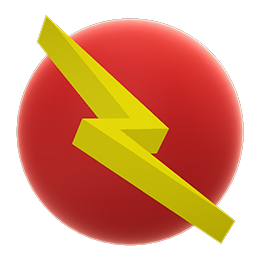 Vovsoft Universal License
(The Complete Package)

80+ programs

Lifetime license

All future updates
$99


Buy Now
Responses (4)

TK
Apr 24, 2023 at 04:51 pm (PST) |
Reply
why only a 64-bit edition? The API used not present in win32API?
Vovsoft Support
Apr 24, 2023 at 11:43 pm (PST) |
Reply
Unfortunately a 32-bit app can't detect 64-bit apps. Also, looking at the statistics, very few use 32-bit Windows nowadays. If you really need a 32-bit version, please feel free to contact us.
Mac
Apr 24, 2023 at 02:36 pm (PST) |
Reply