This giveaway has expired!
Website Watcher Giveaway
Vovsoft Website Watcher is a user-friendly and powerful website-monitoring tool suitable for both beginners and advanced users. The software allows users to monitor various types of web pages, including RSS/Atom feeds. It provides notifications for changes in competitors' websites, price adjustments, product availability, updates to favorite websites, modifications to the user's homepage, and more. The tool runs as a client on the user's computer, ensuring full control over data.
Monitor websites periodically in a simplistic manner for any changes. You can effortlessly monitor websites at scheduled intervals, ensuring you stay updated on any modifications. Our tool simplifies the process, making it easy to track changes on your favorite sites without hassle.
The purpose behind this tool is to routinely monitor specific webpages, such as university exam result announcements, ensuring prompt notifications upon updates. Its functionality extends to tracking shipment details via postal services or similar tasks. Operating on a simple principle, the program accesses a webpage, saves its HTML code into embedded database, and subsequently compares it to detect any alterations during subsequent visits. Any disparities trigger actions.
Terms and Conditions
No free updates; if you update the giveaway, it may become unregistered
You must download and install the giveaway before this offer has ended
Lifetime license
May not be resold
Technical Details
Developed by Vovsoft
Supports Windows 11, Windows 10, Windows 8/8.1, Windows 7, Windows Vista, Windows XP (32-bit & 64-bit)


Website Watcher
(Full Edition)

Lifetime license

All future updates
$19


Buy Now
BEST OFFER!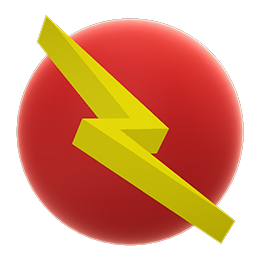 Vovsoft Universal License
(The Complete Package)

91+ programs

Lifetime license

All future updates
$99


Buy Now
Responses (5)

TK
Nov 19, 2023 at 09:50 am (PST) |
Reply
What does Strip Method | Internet Explorer OR Regex + HTML Decode mean?
Why would it default to Internet Explorer method when Internet Explorer as a browser is depreciated and abandoned by it's developer and not specifically coded for by modern web content designers?
Vovsoft Support
Nov 19, 2023 at 11:04 am (PST) |
Reply
Even though Internet Explorer browser is outdated now, its engine still exists within the Windows operating system. Many third-party software frequently utilize the Internet Explorer engine. The Internet Explorer engine generally yields successful results in HTML processing, while the Regex method processes HTML without using the Internet Explorer engine. Perhaps in future versions, we could also utilize the Chromium engine. However, this engine consumes around 100MB of disk space.

TK
Nov 20, 2023 at 08:11 am (PST) |
Reply
also if you use current chromium engine without clearing out the Windows 7 and above code requirement you will be having to drop XP and Vista support... in fact I think chromium engine is or has already phased out windows 7 support already as MS Edge chromium based installs an older chromium engine and contains a persistent warning that it will receive no further updates...
Arslan Ameen
Nov 19, 2023 at 09:38 am (PST) |
Reply
Will you provide any discount on lifetime license on this Black Friday/ Cyber Monday Sale?