This giveaway has expired!

WonderFox Giveaway Carnival
Don't forget to join the WonderFox giveaway to enjoy the year-end feast presented by 16 software companies while celebrating the holidays. A total of 17 software are worth more than $430, including eye protection software, password manager, automatic collage maker, key finder, etc. Take your chance and act now!

Sticky Notes for Windows
For many people, the desktop is simply the place where shortcuts and icons are located, without any real functionality. Nonetheless, you can benefit from all the empty space on your desktop by adding post-its, and Vov Sticky Notes is one of the apps that can help you do that. Once you install it on your PC, the application automatically goes to the system tray, and you can right-click its icon when you want to create a new note. It basically opens a resizable window where you can paste text or start typing some of your important tasks. You can also drag and drop image files.
Terms and Conditions
No free updates; if you update the giveaway, it may become unregistered
You must download and install the giveaway before this offer has ended
Lifetime license, for noncommercial use
May not be resold
Technical Details
Developed by Vovsoft
Supports Windows XP, Vista, 7, 8/8.1, and 10 (32-bit and 64-bit)


Vov Sticky Notes
(Full Edition)

Lifetime license

All future updates
$19


Buy Now
BEST OFFER!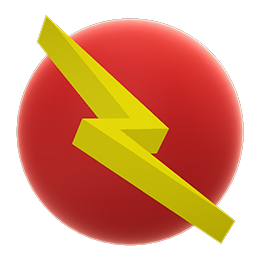 Vovsoft Universal License
(The Complete Package)

91+ programs

Lifetime license

All future updates
$99


Buy Now
Responses (1)

Constantinescu Gheorghe
Dec 31, 2020 at 02:19 pm (PST) |
Reply
I love and adore VOVSOFT products a lot, but not having the financial possibility to benefit from a PRO software, I always limit myself to the free ones for which I thank you from the bottom of my heart, and because I always follow you, I came across this very nice free gift and extremely useful, which contains an unlimited number of software programs with a value more than a reality for me, I never think I could pay the real value. VOVSOFT, I really want to thank you for the invaluable gift that I will use with great pleasure only in my personal interest. HAPPY NEW YEAR with MANY HEALTH and MANY ACHIEVEMENTS in 2021.

Iubesc si le ador mult produsele VOVSOFT, dar neavand posibilitatea financiara de a beneficia de un soft PRO, mereu ma rezumam numai la cele free pentru care va multumesc din suflet, si pentru ca va urmaresc mereu, am dat si de acest cadou free foarte dragut si nespus de folositor, care contine un numar nelimitat de programe software cu o valore mai mult decat o realitate pentru mine, niciodata nu cred ca as putea achita valoarea reala. VOVSOFT, tin neaparat sa va multumesc pentru nepretuitul cadou pe care am sa-l folosesc cu foarte mult drag numai in interesul meu personal. LA MULTI ANI cu MULTA SANATATE si MULTE REALIZARI in 2021.