This giveaway has expired!
Keep Software Alive Giveaway
Keep your applications running if crashed or closed. Some processes and services are prone to crash, this utility can automatically restarts them. All you have to do is set check interval in seconds and select the applications you wish to restart. You can also include command line start parameters. The utility is built for system administrators and power users. You can minimize application stoppages by using this utility.
Terms and Conditions
No free updates; if you update the giveaway, it may become unregistered
You must download and install the giveaway before this offer has ended
Lifetime license
May not be resold
Technical Details
Developed by Vovsoft
Supports Windows 11, Windows 10, Windows 8/8.1, Windows 7, Windows Vista, Windows XP (64-bit)


Keep Software Alive
(Full Edition)

Lifetime license

All future updates
$19


Buy Now
BEST OFFER!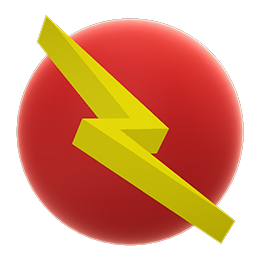 Vovsoft Universal License
(The Complete Package)

87+ programs

Lifetime license

All future updates
$99


Buy Now
Responses (2)
Roy Smith
Mar 16, 2023 at 05:41 am (PST) |
Reply
It's always a good thing for humanity as a whole when people give freely of their own expertise in one particular field to those others who perhaps have no talents in that particular area.

Thank you so much for these little free gifts. Please find mine for you below this comment

Yours respectfully



the Dreaming

Keep hold those Dreams so sparkling Bright,
Feed them, nurture them, make them Right,
And at Day's End, when comes Good Night,
Share them with the comforting Quiet.

Once again when comes Good Morn,
Send them out on the Light-spreading Dawn,
Should others scoff, be not forlorn,
For from tiny seed iDeas are great lives Born!

So have Faith in Yourself, and reach for the Sky,
Aim for the Stars, no matter how High.
Just follow Your Dreams, they're waiting for You,
And You're the One who makes them come True.

Lovejoy Peacemaker


( This poem is allowed to be freely copied by anyone )
Andrea Heinz Bremer
Mar 15, 2023 at 04:55 pm (PST) |
Reply
I think is very useful some day ago I had terrible issues with an VPN, I don't know the reason the program closed inmediatly after being installed. Thanks.