How to Change Installation Directory

Last updated 1 year ago
Can't change the installation path?
I should be able to install to other drives and directories. The setup only installs to C:\Program Files!
Solution
If the installer does not let you specify install location; most likely, the program or an old version of it is already installed on your computer.
In order to change a previously installed Vovsoft product's installation directory:
REMOVE: Uninstall the previously installed software.
INSTALL: Start fresh with a clean installation of the program.
After that you can choose any folder during installation.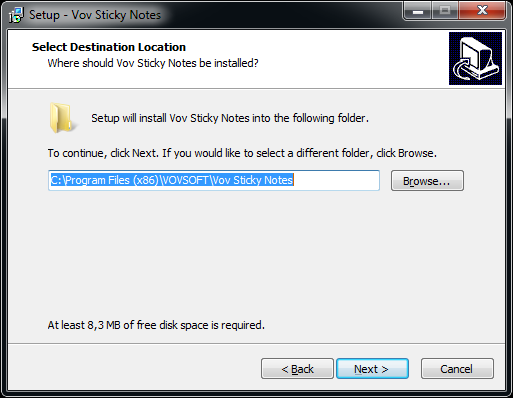 Please note: Reinstalling on previous install doesn't allow changing the installation directory.

About Author
Fatih Ramazan Çıkan

Delphi/PHP Enthusiast | Electrical and Electronics Engineer
---
Continue Reading
Responses (2)
Nguyen Dinh Chien
Mar 13, 2021 at 07:48 pm (PST) |
Reply
Hi Support Im using this tool, but I dont know where the stored data? My disk was full, I want to remove some file! Thanks
Vovsoft Support
Mar 14, 2021 at 12:47 am (PST) |
Reply
Hi Nguyen.
Please take a look at your "Program Files", "Program Files (x86)", and "AppData" folders. You can get more information about this on
How to Uninstall Vovsoft Software
.